A content creator with an unhealthy wide spectrum of interests, Gvido likes to dig into nearly every creative discipline on the menu. With a particularly strong interest in photography, the young gent's been doing his best to provide some tips that you might find helpful or, at least – mildly interesting.

We live in an era dominated by virtual media. Entrusting cloud services with our precious memories, we upload, download and exchange millions of personal photos every day. There's nothing inherently wrong with this – but it's hard to deny that using virtual media can take away some of the authenticity from the photo experience. Think of the feeling you get from an actual, tangible photo of your newborn child, and compare that to opening the same image as a JPEG file stored amongst hundreds of others in a desktop folder…
Will virtual media formats continue to dominate photography storage in the future? Yes, beyond any doubt. But can they really deliver the same emotional impact as physical formats? That's far more open to question. And the photo printing experts from My-Picture.co.uk are here to make their case as to why physical printing of your photos is still so worthwhile.
You Can Use your Photos in your Interior Design
Our first argument for why physical printing is still relevant in today's world is probably the most crucial one. Photo prints are real, tangible items, not just data in your file storage. And that means that you can display them in your home. Choose the right format and photo printing will provide you with bold art pieces that can effortlessly set the mood of a room.
While aluminium prints and acrylic glass prints are renowned for bringing charm and refinement to practically any interior space, photo prints on canvas or Forex® photo board are ideal formats to display a zesty, playful image. A set of small-format prints presented as a group on your wall lets you really tell a story with your photos – a perfect way to pay tribute to an important event in your life.
Versatile, restrained and elegant, photo prints can be superbly decorative. Sometimes the simplest ideas are the most effective – consider a series of canvas prints featuring bold individual letters in a variety of fonts. It's an easy way to give your interior design a contemporary makeover, at a surprisingly accessible price.
You Get the Best of Both Worlds
If you're the kind of tradition-minded gent who mourns the loss of authentic experiences, but you can't always resist the lure of today's gadgetry, be reassured that photo printing really does combine the best of both worlds. The photo printing industry knows the competition's fierce, and it's made huge efforts to keep pace with its new tech rivals.
Whether canvas, acrylic or aluminium, the physical foundation of your print will be constructed using only premium materials in an efficient, sophisticated process. Your photo image, meanwhile, will be reproduced using state-of-the-art printing technologies. Even super-HD photography will retain all its original power and definition.
The sheer quality of photo canvas prints speaks for itself. The photo print is made by applying solvent-free HP latex inks to a gallery-quality canvas; the canvas is then stretched by hand over a spruce wood stretcher frame. It's really the perfect combination of advanced technology and traditional craftsmanship. Virtual photo media simply can't compete!
Photo Printing is Versatile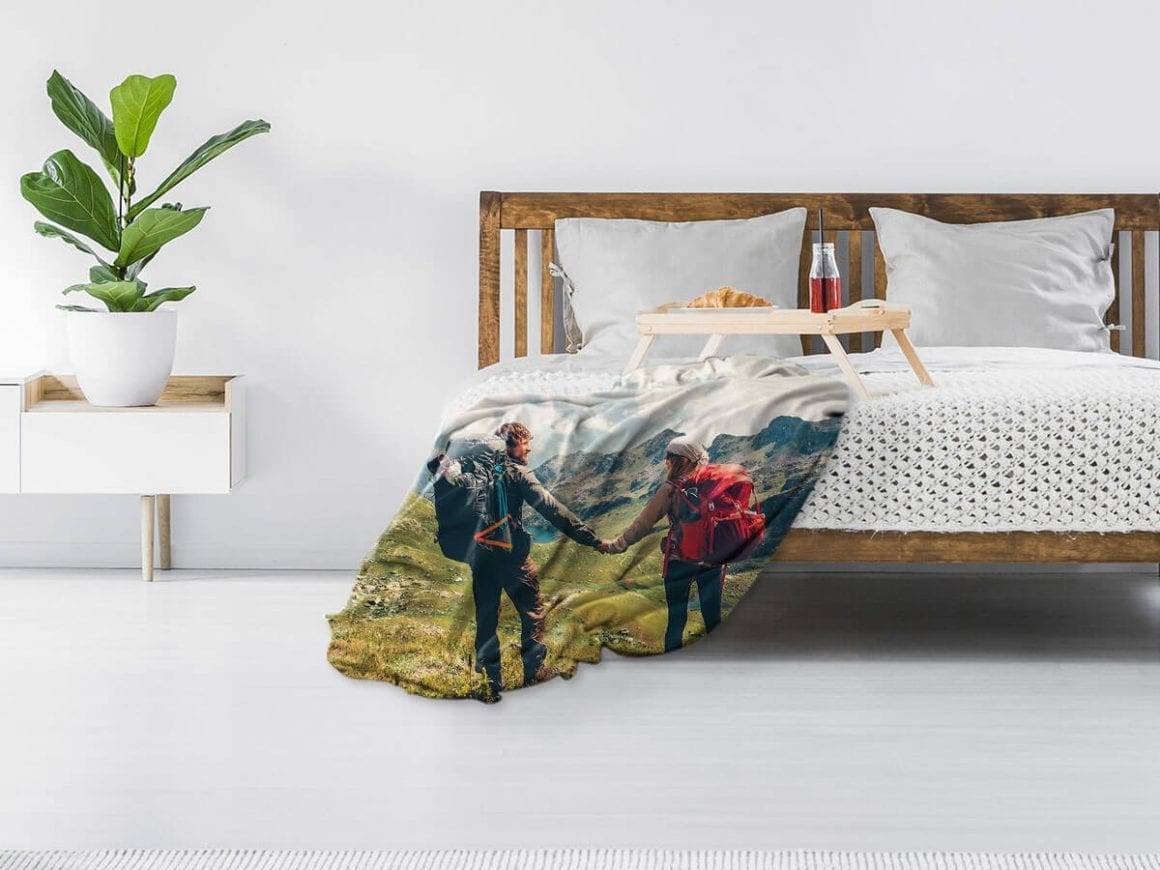 Of course, not everything you print has to be hung on your wall. The beauty of today's photo printing industry lies in the variety of products you can use to display your photos. One example being the personalised photo blanket.
Customised photo blankets are produced from super soft and plushy polar fleece. As such they're wonderfully easy-care – just the occasional wash should keep them in perfect condition. A blanket might not be the most obvious format for displaying your photo prints, but the results can be spectacular. With so much surface area to cover, photos take on an imposing sense of scale and make a greater impact.
Whether they feature an epic panorama from your last trip abroad or an enchanting family picture from a professional shoot, custom photo blankets look incredible – and they feel incredible too. There are plenty of balmy evenings ahead of us this year, so why not consider getting one for your hammock? It'll make a perfect companion for a night spent under the starry sky.
Custom Prints Have Mass Appeal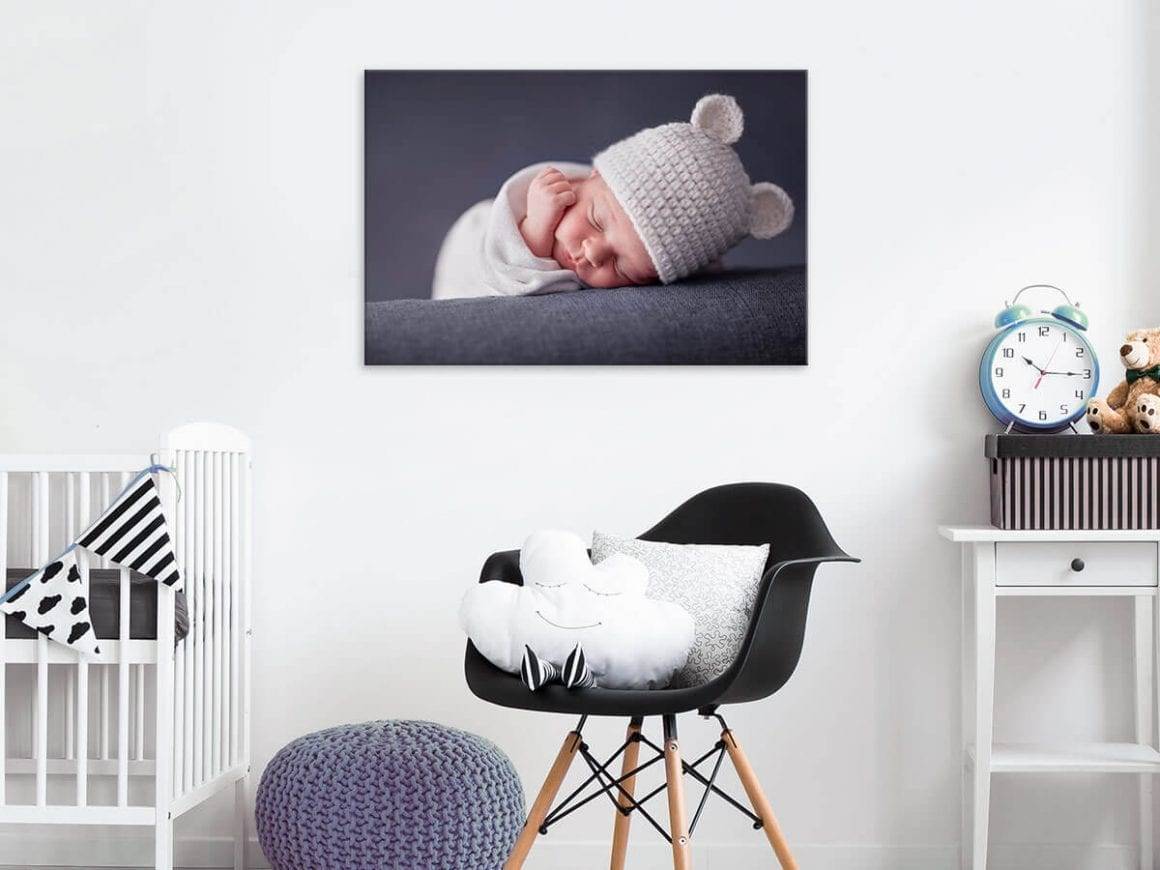 More than 1 trillion photos were taken just last year alone. Of course, with these kinds of numbers, it's obvious that the vast majority will have the same fate – they'll stay as virtual media. But the lucky minority can expect something better. Now that photo printing services are so affordable and streamlined, now that the customer interface for online customisation is so intuitive and straightforward, we're sure that photo printing will only gain in popularity in the years to come.
In a matter of minutes, anyone can design and order a custom-made product displaying one of their most treasured photo images. Photo printing lets you put your unique stamp on your living space, and the prices are so accessible that you can experiment with fun photo gift ideas like phone cases and even mouse mats. Any true gentleman values authenticity, and photo printing offers this in spades, along with all its other benefits. So if you think you'd appreciate a perfect synthesis of old and new, you know just what to do.