If I have to tell you about JCB Golf and Country Club, do you even play golf?
If you're reading this and know golf you have three questions. 257 Yards off the back tees into wind, NO I didn't par it and you can't pay to play!
For anyone that's thinking what does that mean, read on!
I was invited to play JCB after a charity auction winner didn't pay for their 4 ball. The winning bid on the night for 4 players was £6,000. That's right, £1500 each! That's not including the golf balls you'll be losing or the merch you'll be buying in the shop. (Thankfully it was picked up for a lot less than that!)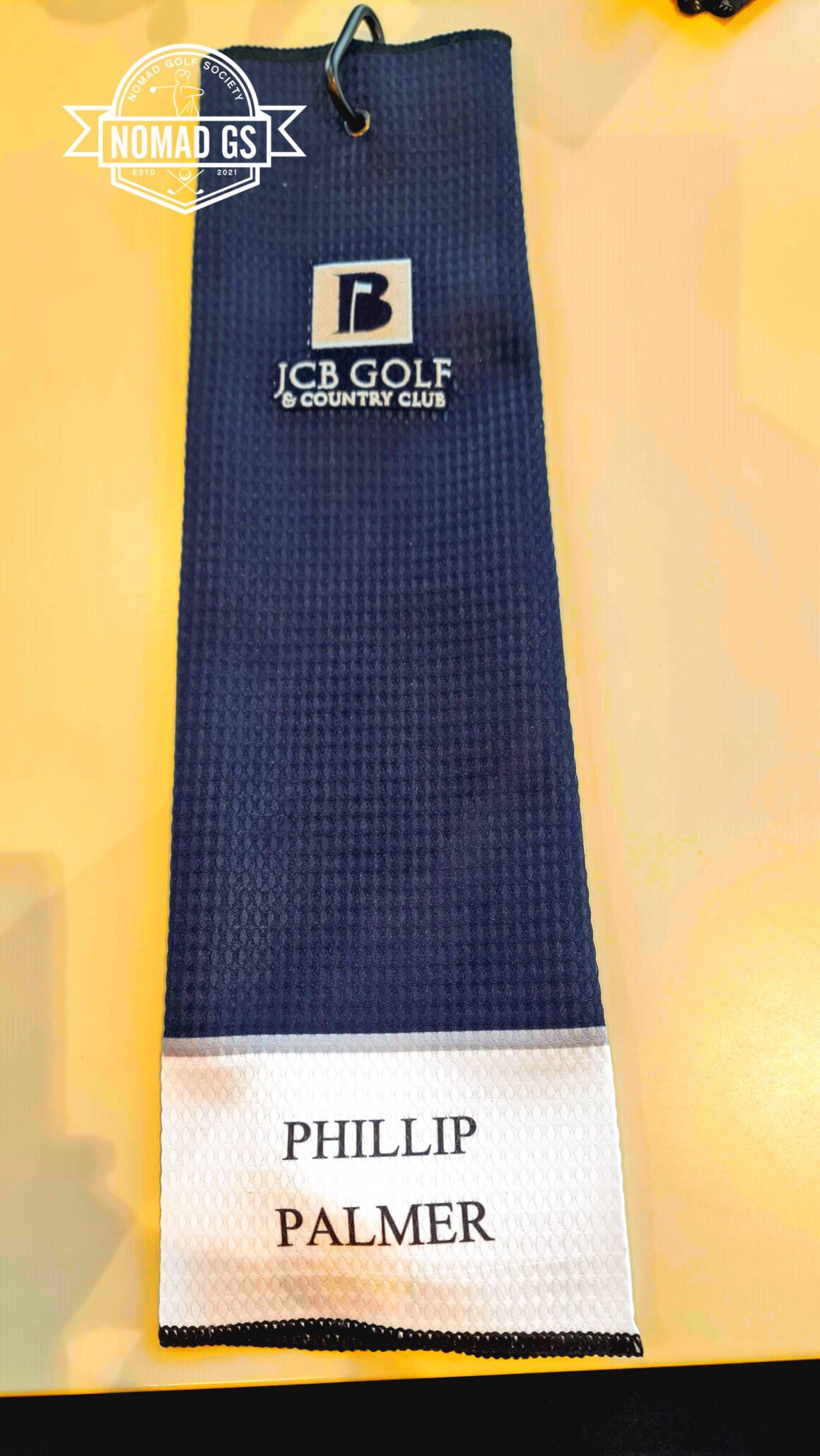 You see this isn't a golf course that you'll find on Golfnow, you can't even just rock up and play. This is a course that you're either invited by JCB, work for them or have the privilege of a charity day/prize.
But is it worth it? Is it worth trying to get in there with an employee, wait for a charity day or open?
I don't think so. Yet. But then again I didn't think that the Brabazon was worth it either.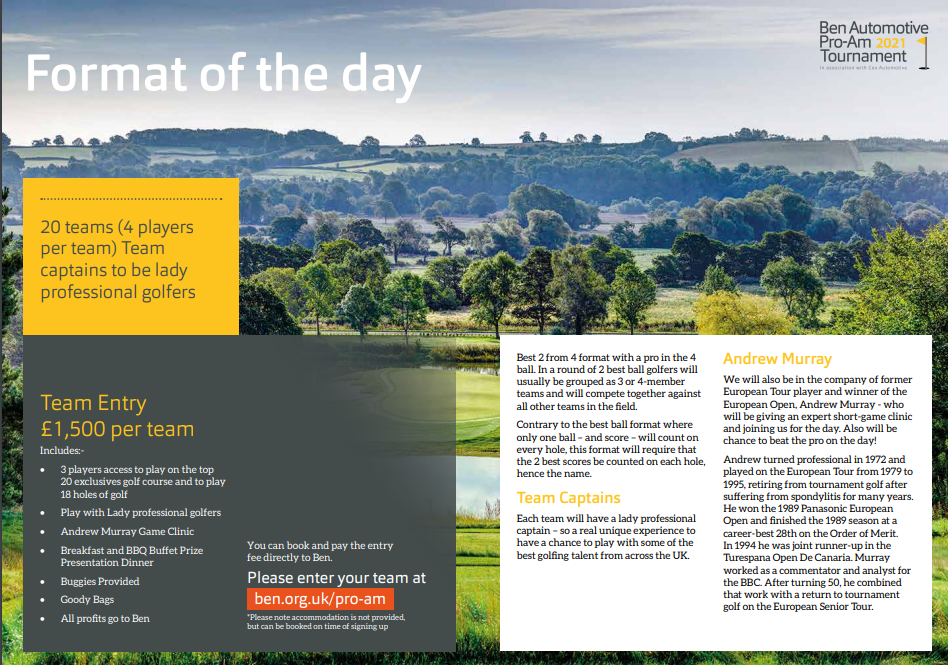 Looking at the open above it works out at £500 per player. That puts it right up there with some of the best golf courses in the UK, hell, even the world.
On arrival you get an amazing gift of a JCB towel with your name on it. Nice little touch.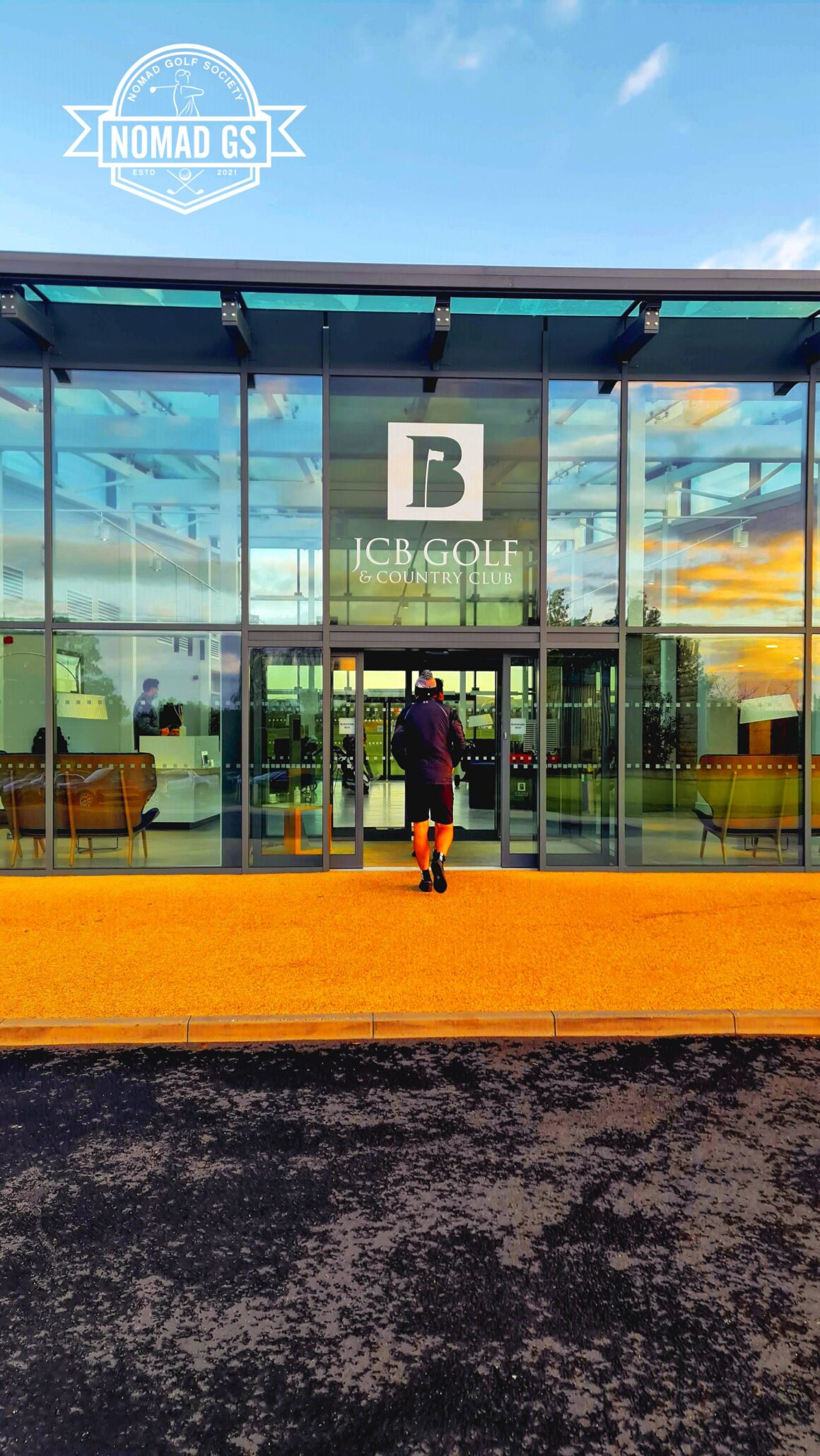 The clubhouse is like a massive glass atrium with the highest quality level, you'll even be impressed by the toilets. Expect the high prices to continue to the breakfast, but it was an amazing £13 brekkie! Heston would be proud.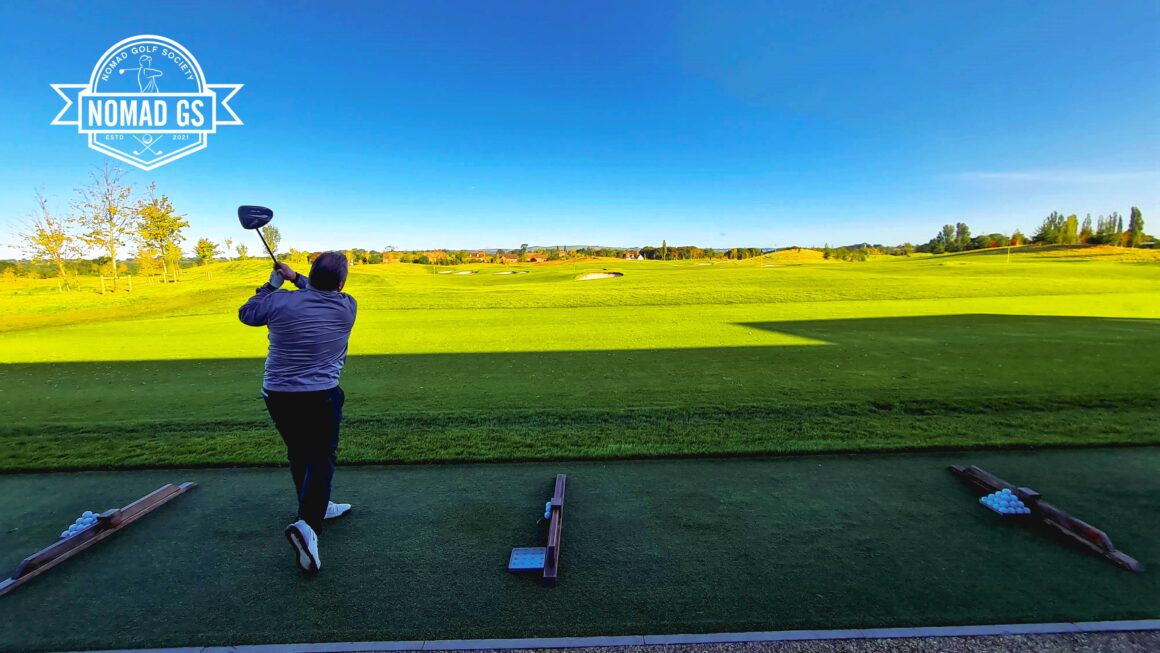 The range is just outside the massive windows so if you're scared of people watching, you may want to give it a miss. But for condition, targets and balls. The best I've seen.
You'll also find a little boutique shop that has JCB diggers and some top brands. I was unimpressed with the selection however I did get myself a couple of caps that weren't overly expensive to say I've been there.
Outside the front is the best putting green you'll ever play on with undulations to test every possible putt on the course. Don't expect glass greens but they rolled just right.
But enough about that, what about the course!
When we were ready the pro pulled up in a buggy ready to escort our group and buggies down to the first tee. I'm glad they did it was about half a mile away.
On the first tee you'll be invited by this little fella. A yellow JCB digger ready to invite you to lose all the balls in your bag. It didn't dissapoint.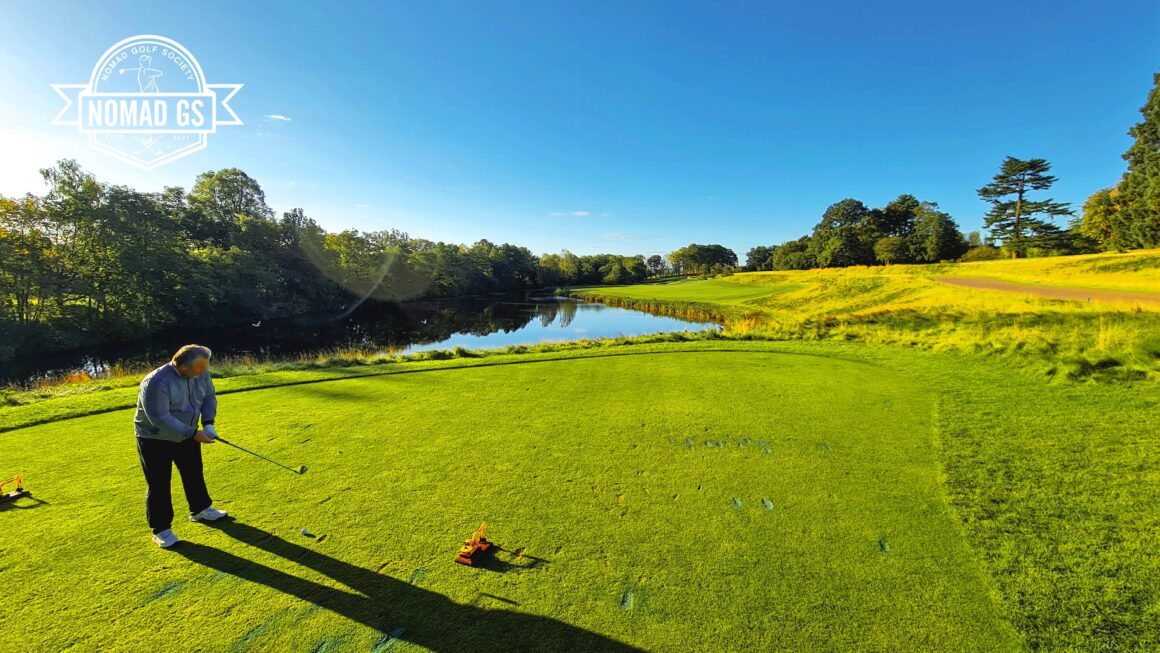 I remember teeing off the first thinking "this isn't quite nearly as bad as Rick Sheils pointed out", and thinking "he played off the black tees, I'm off the yellows!" How wrong I could be.
This course was set up to catch every wayward shot, feed golf balls into bunkers and take a short/long shot into the green and make it unplayable. Basically, you needed to be perfect. Which I wasn't.
The first hole in particular saw me in the RH bunker on a downslope which then saw me over the green and nearly into the water. I didn't even play a bad iron shot or a bad bunker shot. Which was disheartening. I walked off with a 6.
You also had to contend with holes that you had to hit and hope as there were elevations and relying on your distances meant plotting your way around. Something that didn't work for me on the day.
Just to put everything in perspective, this is the 9th hole. Visually stunning in every way. An old ruin on the left, water at the front, picturesque bunkers and a perfectly manicured green surrounded by all the Autumnal shades. Stunning. 150yards off the yellows and index 18. That's right, the easiest hole on the course.
I hit a great iron shot that caught the wind, drifted right and when pitching the green rolled off right into the bunker. To be fair I played a good bunker shot but look at the size and elevation change.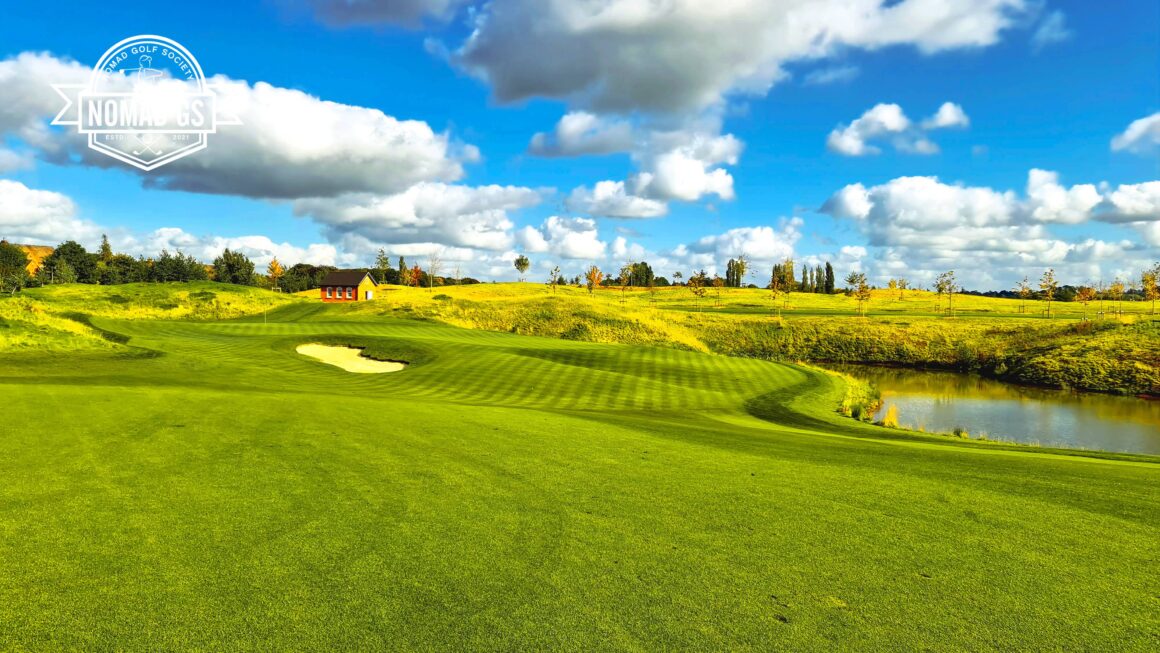 The back 9 carried on like the front 9 with rolling fairways and picture-perfect views. There really isn't much else to say.
But you didn't come here for that, here's the 17th.
We had to tee off from the black tees. It was once in a lifetime opportunity to take on the longest par 3's I've ever seen. It didn't disappoint.
257 downhill, into the wind on the day from the black tees. My drive, yes I hit a driver, finished in the water right.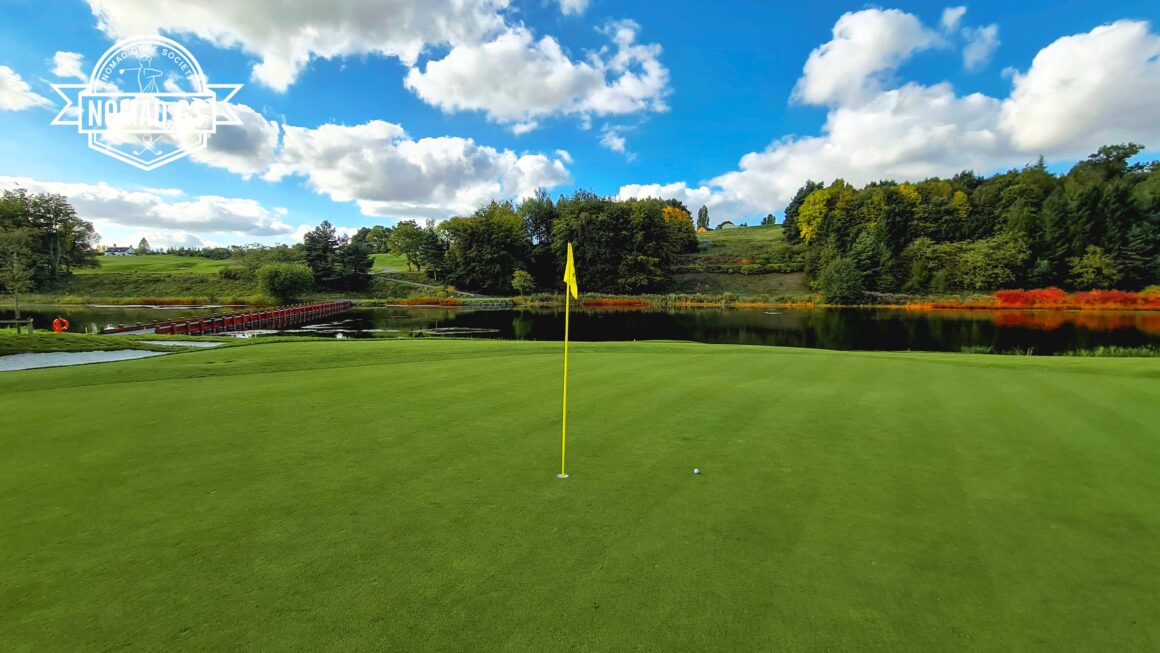 My actual tee shot from the yellow was 195 and a slight miss right meant a chip to here and a solid missed putt for a bogey!
Our experience however wasn't great on the day. With buggies not being allowed on the course, we found ourselves walking miles to play our shots. As I wasn't playing great, as was my buggy partner, we'd often find each other on the wrong side of the fairway. This meant hundreds of yards for each shot. My back after Birkdale couldn't handle it and I'm not making excuses, but I could hardly swing on the back 9.
What's the point in having a cart path if it's so far away or only down one side of the hole?
It ruined my golf but didn't effect my experience. I had a phenomenal day and was so thankful for the invite.
So back to my original question, is it worth the money? The golf course isn't worth twice as much as the Grove or S&A etc. Yet. You can see that in a few years time when it matures, it'll be ridiculous. Is it worth it for a one-off just to lose a million balls? Totally.
JCB Golf and Country Club Course Review
Woodsome Hall Golf Golf Club Review
Golf Bucket List Review of the JCB Golf and Country Club.
My Fore Business Networking Day at Woodsome Hall Golf Club and the review of the course, conditions, clubhouse and cost.
Couldn't fault anything.

COST OF A ROUND AND A BUGGY

One of the most expensive rounds and that's if you can get a round of golf through a charity open/event. Got rated low due to the issues with the cart path and distance travelled by walking back and forth.

DIFFICULTY (5 PLAYABLE FOR ALL, 1 ONLY FOR THE PROS)

I'm saying 2 as not only was it long, but it had a lot of blind shots and punished poor shots.

What great use of the natural landscape. Even though it's new, it fit in perfectly with the rolling hills and use of water.

CLUBHOUSE AND BAR (QUALITY AND COST)

5* clubhouse, facilities and food/drink.

It's an absolute pearler of a course and the experience is world-class.