Being part of Fore Business and having the ability to network with other business owners throughout the UK I have the privilege of visiting a range of different courses. When Danny Oliveri our workwear provider invited me over to Woodsome Hall I couldn't say no could I, just look at it!
Turning up early, I had the pleasure of sitting outside the grounds watching the greenkeepers do their thing while finishing off some of our latest projects on my laptop. Sitting high up on the hills (thought not the highest point), I had the beautiful sights of the course all around with streams, tight fairways and gorgeous looking greens.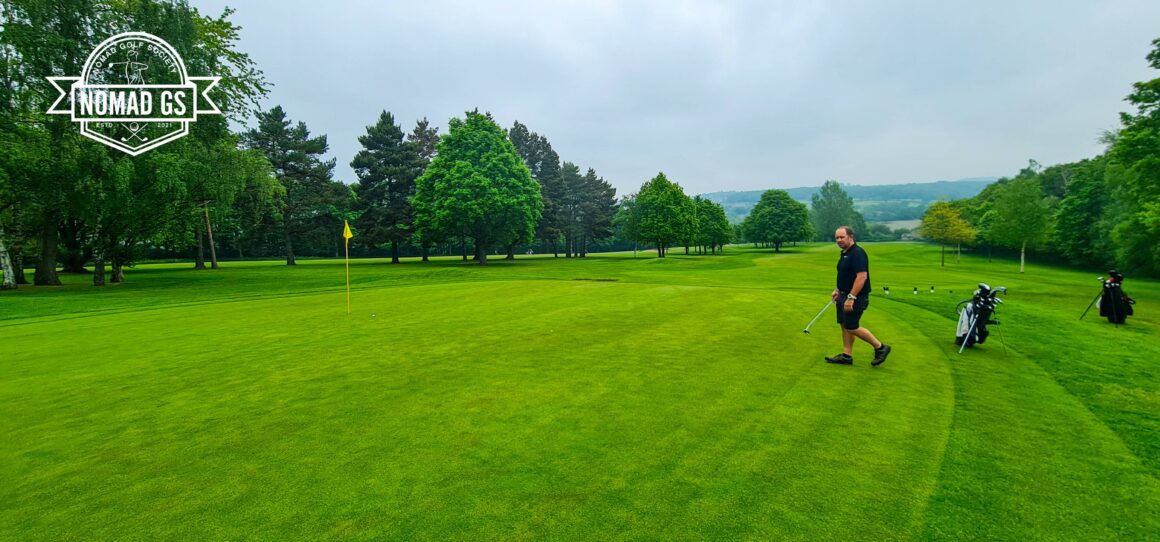 I made a stupid decision to carry as I thought it wouldn't be that hilly and I can honestly say, take your trolley unless you're a mad man or have calves of steel like my playing partners. (See look two carry bags!)
There are some amazing holes on the course and one of the nicest feature is this cottage in the middle of the course that's open to rent for those looking to bring their guests for a golf and networking/socialising trip. Perfect!
Let me tell you a bit about the course, that's why you're here right!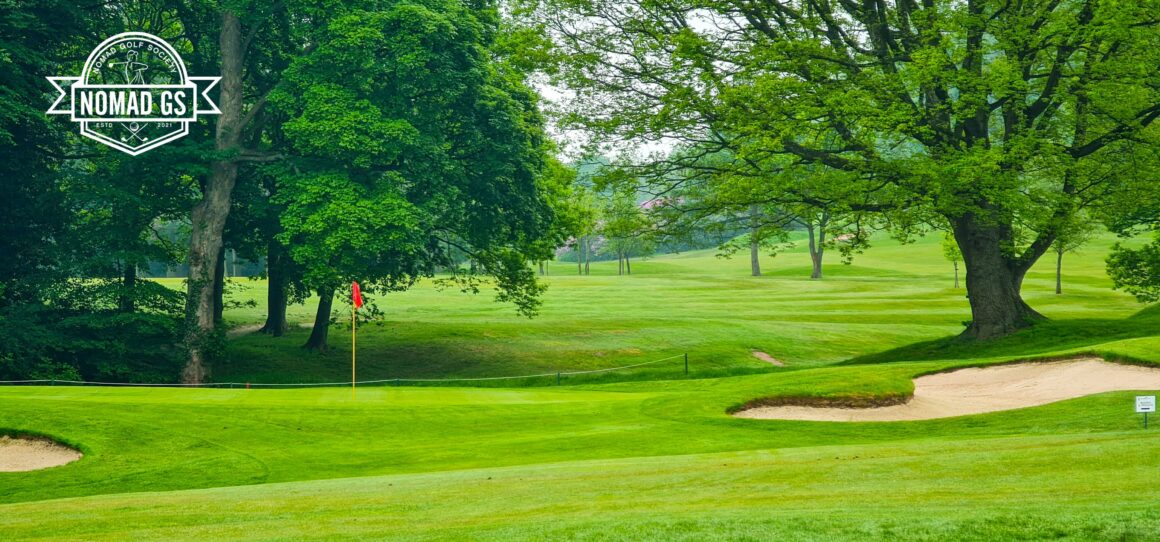 Woodsome was one of the tighest courses I've played and that's not just because I lost a loads of balls. It looks very gettable out there with shortish par 4s, some par 5s that on paper are gettable in 2 and with the elevation, looks simple. But that's not the case.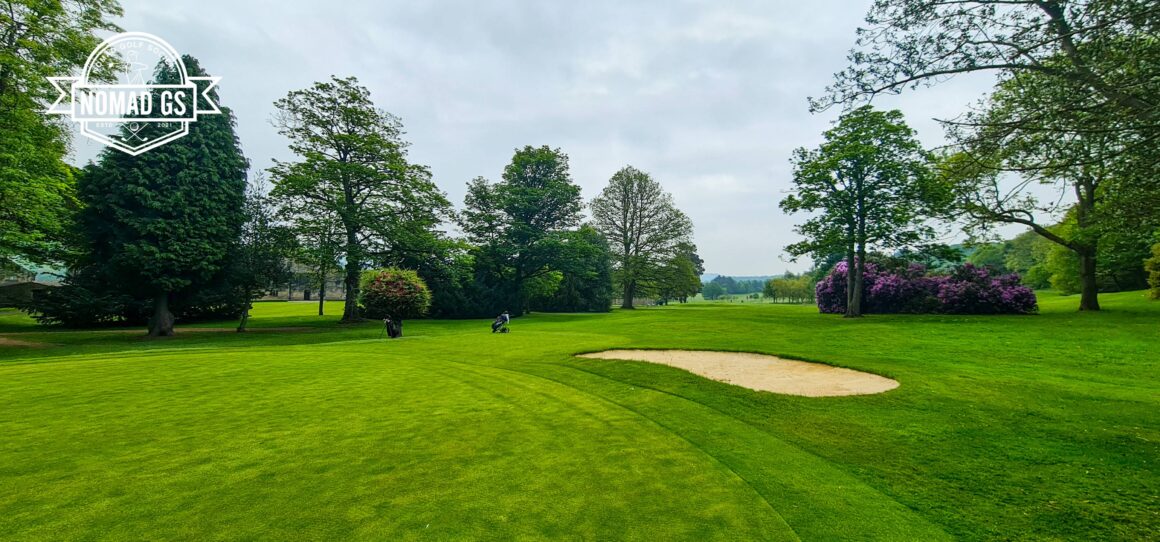 The clever golfers wins at Woodsome. Keeping it in play, giving yourself a chance on the greens is key and even then it's not a certanty as there's some mean breaks in there too!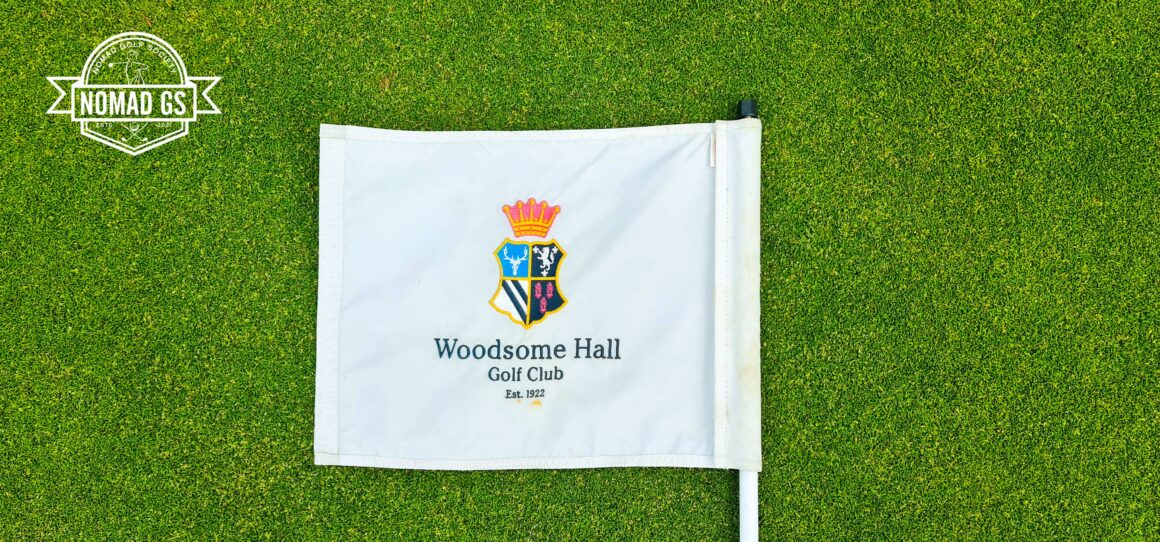 And if that's not enough, the drivable down hill par 4, 17th, will just wreck your card if you're not straight off the tee. A luxury that wasn't mine on the day.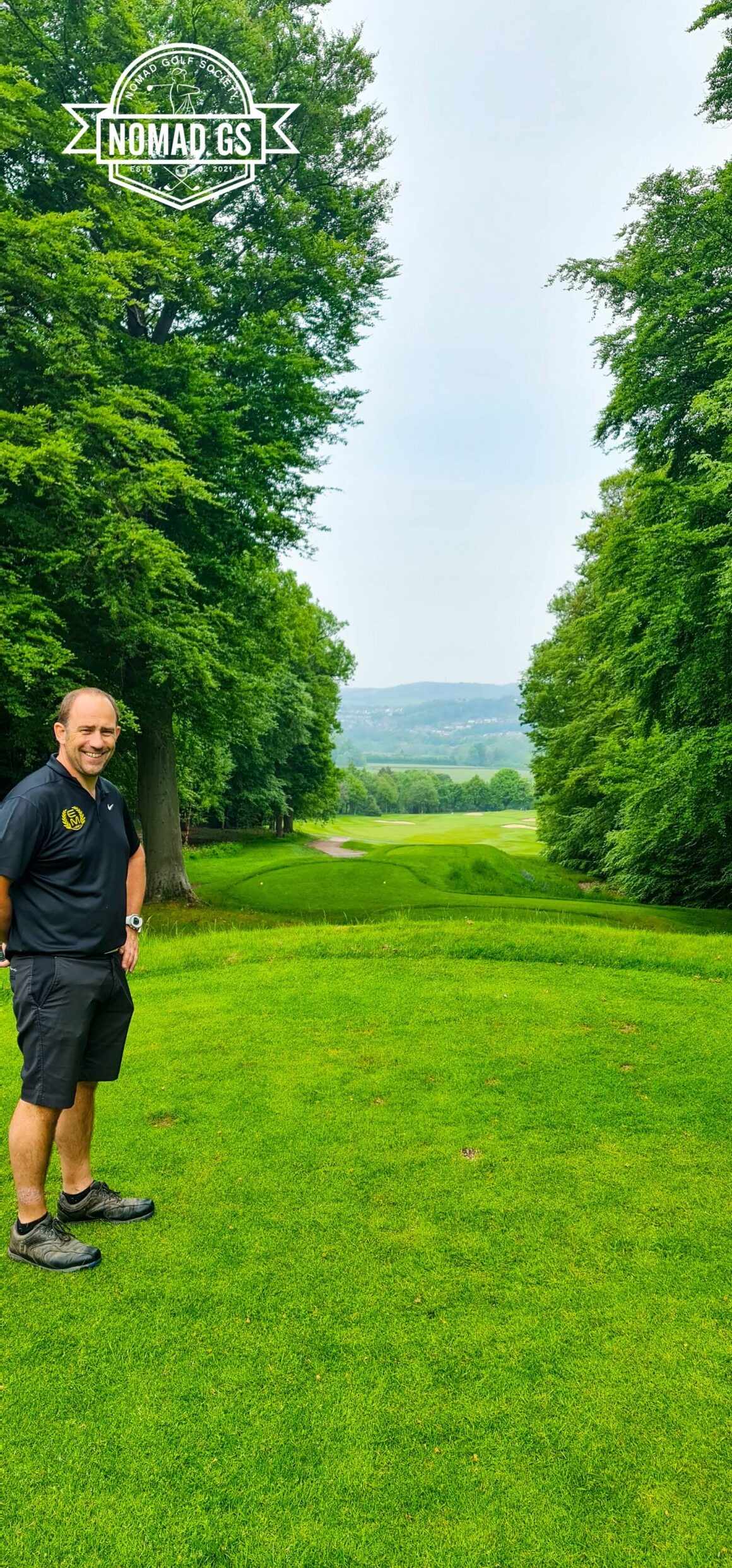 Walking off Woodsome with a poor score for me was the justification I needed for putting lessons and to go back to my old driver. However, it didn't put me off the course at all. If anything it made me want to book my next society day there. Just look at it!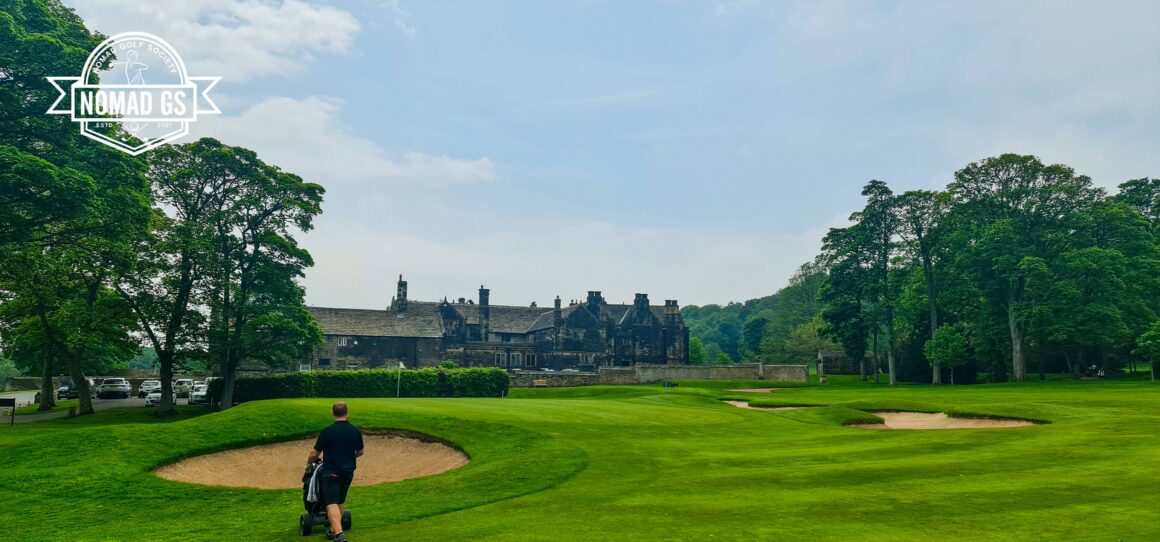 A great day had by all and then the opportunity to sit in the gorgeous courtyard talking golf and business! Win win.
I'm definetly going to be researching a society golf day at Woodsome Hall for the Nomad Golf Society. I think it's 100% worth it if the price can come down on quantity. Thanks for everyone that made my day great, hope to see you all soon.
Woodsome Hall Golf Golf Club Review
Woodsome Hall Golf Golf Club Review
My Fore Business Networking Day at Woodsome Hall Golf Club and the review of the course, conditions, clubhouse and cost.
My Fore Business Networking Day at Woodsome Hall Golf Club and the review of the course, conditions, clubhouse and cost.
Woodland/parkland course with really nice greens. Some work being carried out on the course and not immaculate but you wouldn't expect that with the layout and feel of the course.

COST OF A ROUND AND A BUGGY

I wasn't sure how much a round here was as it was part of Fore networking. When I've just checked it's £50 a round plus the cost of a buggy. While I would say it was worth it, I'm not sure if I would pay that for a casual round. The reason for a 2 star score is that they do deals for 4 balls that bring it down to around £38 which is good. However, I always do my review on the cost without offers etc as they are subject to change.

DIFFICULTY (5 PLAYABLE FOR ALL, 1 ONLY FOR THE PROS)

It's difficult because I made it difficult. If you're looking to smash driver everywhere, don't play here.

I really enjoyed the layout of the course. Disappointed with myself on some shot selections off the tee as there are some hidden dog legs where it's not obvious where to pitch your tee shot. That includes some internal OB.

CLUBHOUSE AND BAR (QUALITY AND COST)

Awesome clubhouse and courtyard. A must to bring a client, family for lunch or just to finish a round. Food was good and the price wasn't extortionate either.

3 additional points for the sheer size of the putting green at the front. Perfect for those looking to get your eye in before a round and big enough to handle everyone in your group. A perfect start to a great course.