13As a new business owner, it's vitally important to ensure the back up processes are efficient, sources of new business are genuine and cash flow is the number 1 priority.
It's been three months now since
I was made redundant
and over a month since I've been running a new recruitment business. There's been a lot of lessons learnt already that I wanted to share but the best part has been of course, processing invoices.
Cash flow is king.
It's not just a saying. You could have the best idea in the world with amazing products or services but if you don't have enough money to eat, market yourself or continue to trade, you may as well say goodbye to the idea or equity.
I've lived my life efficiently especially when it's come down to business. From working flexibly to ensure I'm around when the candidates are to managing compliance through automating emails, notifications and documentation.
So when it came down to invoicing and managing finances, the idea of spreadsheets, manually producing reports, reconciling bank statements and creating invoices to clients sounds like a chore! But it obviously needs to be done to get paid!
Opening any new business is tough, luckily I knew what I was doing as I've done it before but if you don't it's easy to get sidetracked by a million different packages, gurus promising the earth and of course more junk mail after ltd company registration that you need.
I needed an affordable finance package that would be known by an accountant should I need one, hopefully integrates into business accounts and can offer flexible invoicing designs and layouts for corporate or creative clients. It also needs to be scalable to the needs of the business and payment on a monthly basis. Oh did I mention Cloud based too, it must also be accessible across all devices wherever I am.
The biggest name in online Accountancy software for me in Sage, and after having a look around the trial of Sage Business Cloud Accounting was perfect to evaluate over a month's period.
Setting up any software package can be frightening, even for me, so I wanted to give you an idea of how easy it was and some of the helpful tips involved in the first steps.
As you can see from the video, literally at every stage of the setup the amazing team at Sage knew what I was thinking of doing before I needed to ask the questions. There's more than enough integrations with banks to allow real time reconciliations of income/expenditures to keep accounts up to date.
I was amazed at the reporting suite and how you can have real-time VAT reporting, profit and Loss, balance sheets, track debtors, overdue payments ….. the list goes on which is only a good thing when you need to track every penny.
I'm not really sure what to say about the software. It's simple to use and that isn't always appreciated. Having spent years implementing Applicant Tracking Systems, the hours and hours of backend work are often undervalued despite the process efficiencies and simplicity of front end interactions. I felt that when I was using the cloud based system. Advanced accounting is hard work that can cause serious penalties when done wrong. The feeling of security through simplicity put me at ease.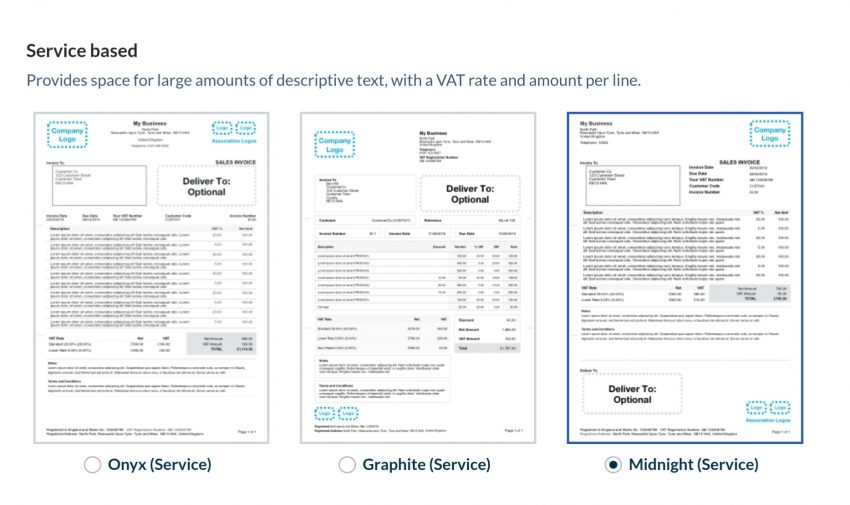 Did I mention all of the settings that are also customisable to then make it completely your solution!
This is completely the solution for me, right now. Being able to produce service based invoices, broken down for permanent hires and then itemised for temporary/contract roles ticks all the boxes. The fact that I can add additional users as an when as well as inviting my accountant to login and manage our accounts is even better.
With the two service levels on offer there really is a product that's not only perfect for an expanding business (fingers crossed) but the price is actually very affordable. I wanted to say cheap but I didn't want to devalue how powerful the cloud solution is.
and to top it all off.
There's a marketplace full of API driven integrations to ensure that if you're ahead of the game using a range of Fintech driven solutions like Stripe or EposNow, there's no costly integrations. It's all included in their packed marketplace.
and the cherry on the top
, a completely free trial to ensure you can hook up your bank account, link up your payroll (unless you want to add on SAGE'S on a volume basis), integrate with the latest Fintech or just have a play with the invoicing and ensure you're on-brand!
Here is a link to trial Sage Business Cloud Accounting for a Month. You won't need the full time to make a judgement, I literally got everything setup in 10 minutes and knew this was the one.
I can't wait to push the boundaries and setup automation on reconciliation, expenses (urgh) and of course my favourite two words in business, Paid Invoices! But until then, I'll keep working hard to provide recruitment services to my quality clients and of course, shamelessly plug my business
Four Seasons Talent.
Thanks to Sage for allowing me to trial the solution. This review was completely my own views and words. If you trial the product through the link I will receive an affiliate fee based on your own evaluation of the product and monthly purchase.
As always, another honest review.
]]>