<![CDATA[
If you're looking for an easy and hassle free way to turn your TV into an Electric Jukebox, look no further!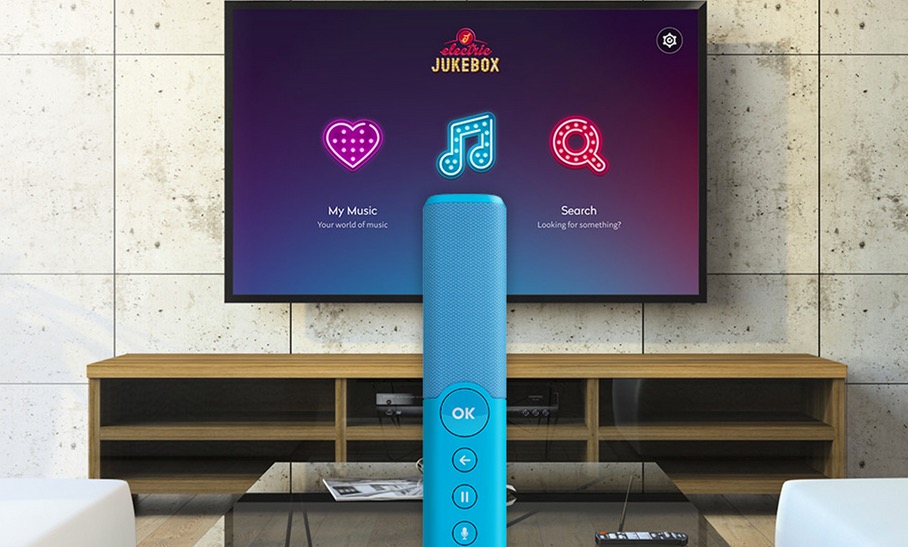 In a time where subscriptions rule the world and everything is broken down into monthly payments Electric Jukebox is changing the game when it comes to streaming music. Having spent a few days with an electric blue plug and play kit I can say it's been very uneventful. I don't mean to say I wasn't impressed more than there was no way it couldn't work. For those that aren't tech savvy and still rely on the wifi password on the bottom of the blinky light box in the corner of the room this is perfect for you! Having multiple accounts all providing music streaming as part of their service I feel we aren't the right family for this product. Our family resides in a connected house with wifi thermostats, Alexa always on hand to tell us about the traffic or weather, Cortana to play videos on my Xbox and don't even get me started on Siri.
Having a device with voice search isn't new to us and a motion controller similar to a wimote, has been used many of times throughout the years to do things like throw a jab or return a serve.
But just because we're a house of the future doesn't mean you can't be! This is a phenomenal gadget for the uninitiated tech house.
Using Electric Jukebox I can imagine saying to friends:
Don't worry guys, we'll bring the tune!
Rock up to a dinner party with thousands of tracks in the bank. I mean who doesn't have at least one TV in the house. If you've got a sound bar even better as it's got a separate audio out.
So let me tell you about my experience.
It's packaged beautifully 'Applesque' in nice boxes and upon opening I was introduced to a vibrating microphone looking controller, interesting 🙂 I was expecting to have issues with leads not being long enough but was pleasantly surprised with the extenders.
You plug the main tech into a HDMI input on your TV and into the power. That's it for tech setup. That simple. When it comes on you get that password from the bottom of the blinky light internet machine in the corner of the room and bobs your uncle. No usernames, passwords or long form email addresses to setup. You see they've cleverly included the cost of the music subscription into the price.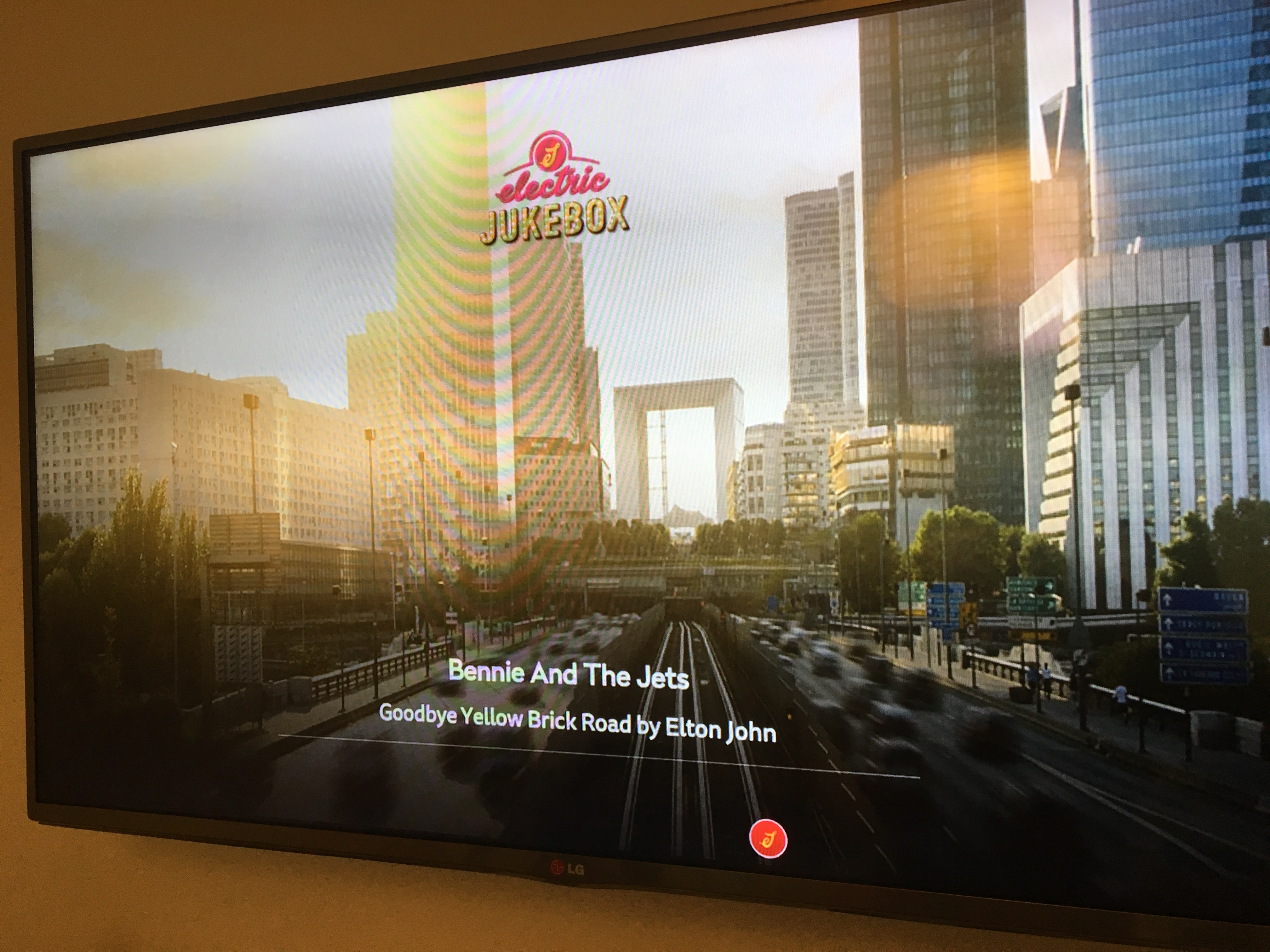 I remember buying my Xbox One and being surprised when I couldn't use anything without a gold account. My CX wasn't the best.
So what can you do with it?
Imagine a Jukebox in your TV. One that you can search by voice simply by pressing the microphone button on the controller.
It's like having your own DJ. As well as having albums and songs our families favourite was the playlists and the recommended tracks from a number of celebs. Stephen Fry being a celeb in our house has one and it's nice to listen to what our idol would listen to with a glass of merlot and cheese.
There was also some classics when we looking at 00's playlist and I must admit it brought back a lot of nostalgia. It's a great choice for those not looking for the complicated processes and subscriptions of others. One electric jukebox, one off cost and one TV. That's all you need.
Thanks to Electric Jukebox for sending me a gadget to review. This review and opinions are my own and those of my family
.
]]>